In the bush
Hello!
In this update I have added 3 characters you can choose to play.
Infantry: basic all around balanced character.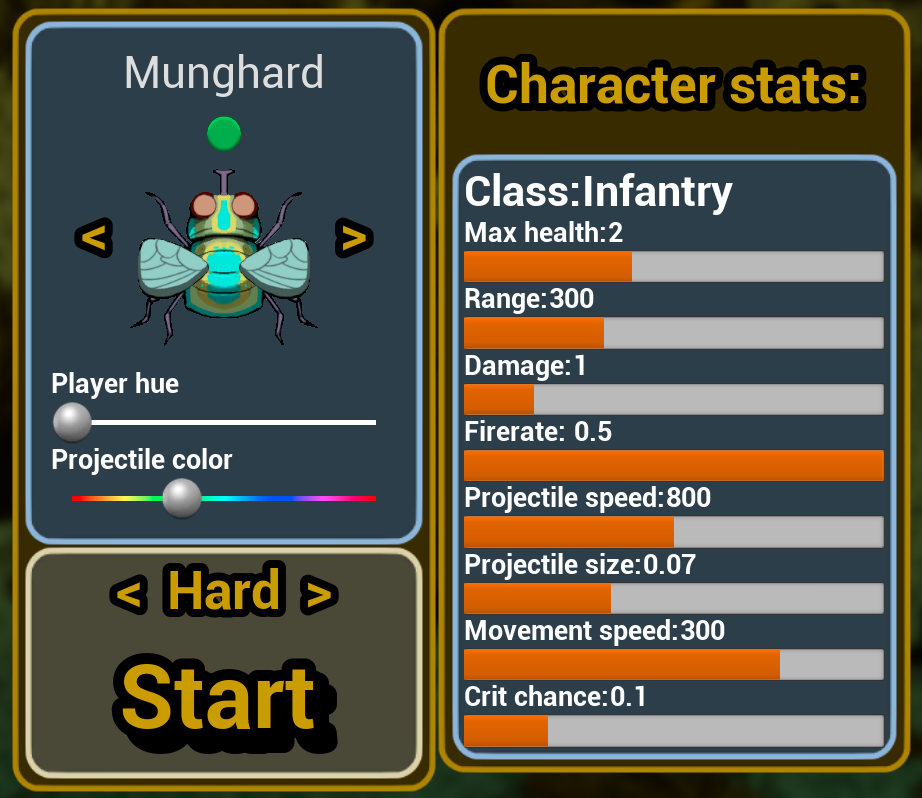 Sniper: High damage high crit chance but very slow fire rate.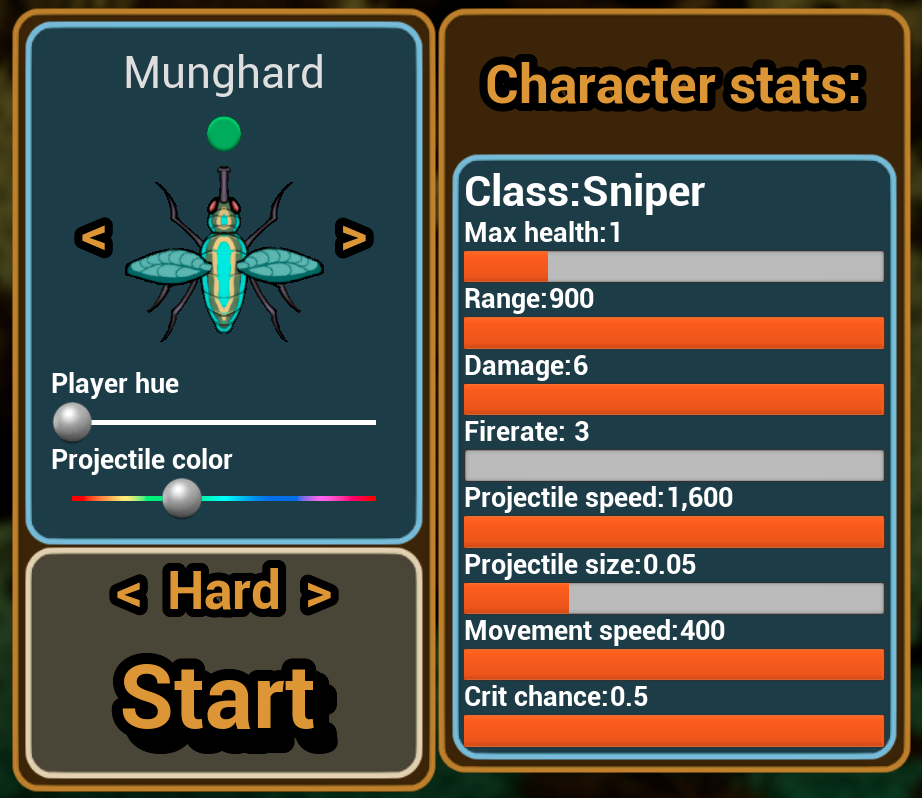 Tank: High health but slow movement.


They all play differently and adds some nice variety to the game.
I have also added a new mod/powerup: Dagger.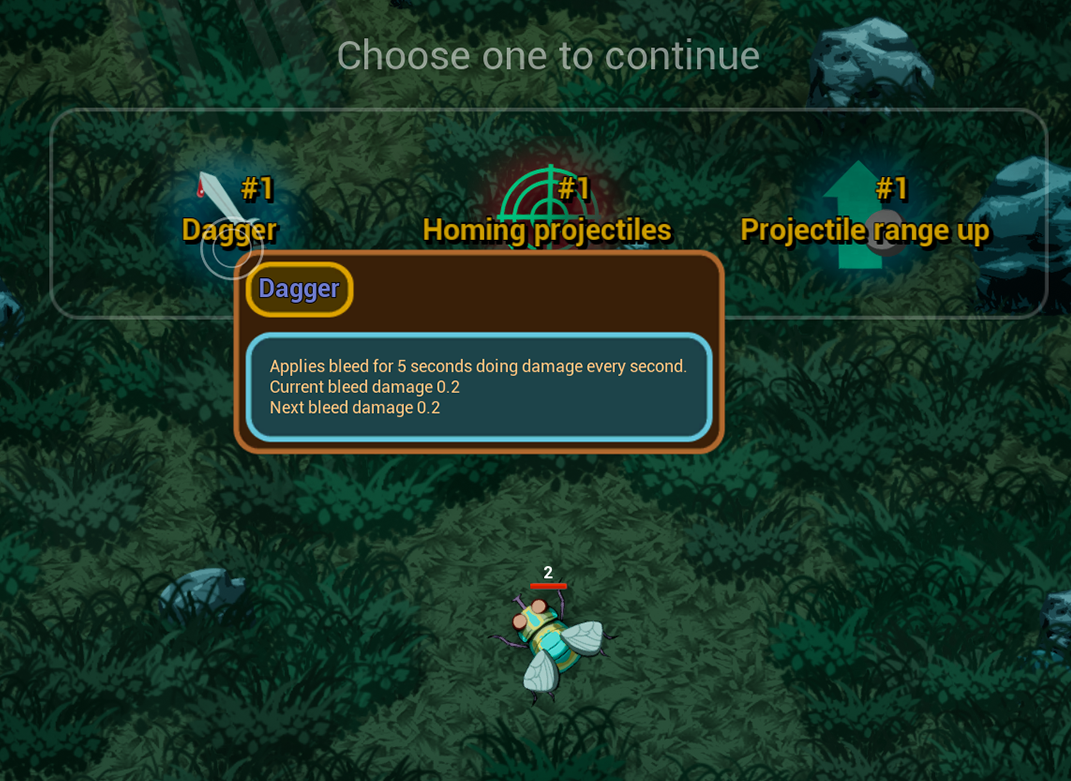 Dagger adds a bleed modifier to enemies which makes them take damage for a duration.

Many bug fixes and game balancing also made it into this update. A new cover image was added to the project.

-Munghard